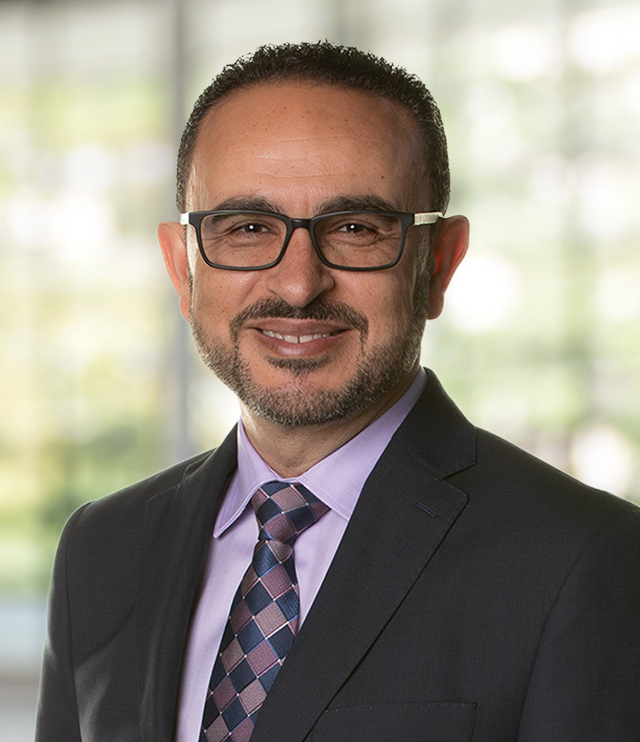 If pressed to ask what one word defined the DeGroote School of Business in 2022, I would without hesitation answer with collaboration.
Early last year, I asked for all of our stakeholders: students, faculty, staff, alumni and community partners to come together and provide feedback on the future of DeGroote. Through an interactive and collaborative process, we identified opportunities for DeGroote to make an even bigger impact on our communities, both at home and around the world through five core pillars: Teaching and Learning; Research and Scholarship; Engaging Communities; Inclusive Excellence and Operational Excellence.
And now, as we prepare to launch our new strategic plan in 2023, you will notice the featured stories in this report highlight our core values of collaboration, community, inclusivity, innovation, and integrity – all values that are important to our DeGroote community, and to me as dean.
In 2022, we witnessed a key part of our history undergo demolition as we ushered in a new, and exciting future. Portions of the DeGroote School of Business, namely Innis Library, were demolished in order to establish the footings of the new McLean Centre for Collaborative Discovery.
History is important to me, and it is important to acknowledge our long-standing history as a business school, with a richness and depth that we cannot forget. In the fall, we celebrated the 60th anniversary of our MBA program where faculty, students, staff, and alumni from the past six decades came together to connect, and in some instances, re-connect with one another.
Enjoy a few highlights of our collective accomplishments throughout the year. You will discover stories of students putting their learning into practice, alumni and partnerships that are making our community a better place, and researchers addressing important local, national, and global issues.